On September 9th, 2019, we opened our Ronald McDonald House on the campus of Kootenai Health in Coeur d' Alene, Idaho! The Hospitality Center, a beautiful, newly constructed, custom-designed lodge, is home to our 8 room Northern Idaho Ronald McDonald House, as well as the Walden House, housing for adult patient families.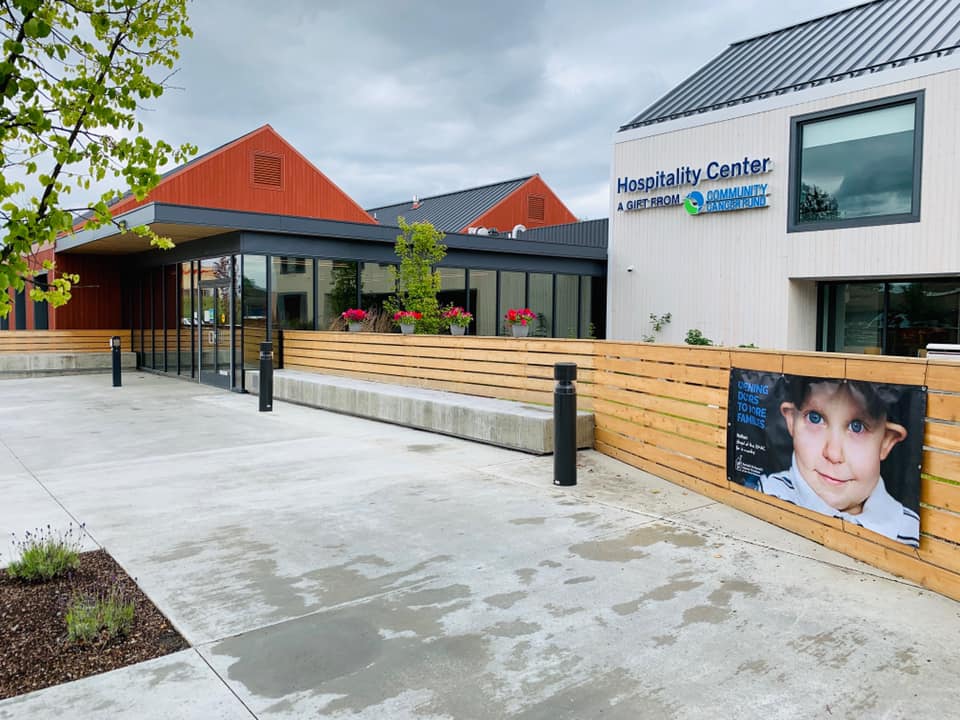 Pediatric patient families are welcomed free of charge into their new "home away from home," enjoying free laundry facilities, shuttle rides to and from the hospital, frequent meals prepared by volunteers through our Make-A-Meal program and much more. Families will connect and heal in the beautiful new guest rooms, a brand-new kitchen and family dining area, kid's playroom, outdoor playground, and family-friendly community spaces.
Join us on this virtual tour of our North Idaho location and see just how our house becomes a home to the families we serve in and around the Inland Northwest.
The cost to operate a room at the Northern Idaho Ronald McDonald House is about $32 a night. We are able to provide a "home away from home" for families at no cost thanks to the generous support from our community.
Families must be referred to Ronald McDonald House Charities of the Inland Northwest at the Northern Idaho location by a healthcare provider, social service agency, or clergy. In order to qualify for our services, families must have a permanent address, and must pass a background check. Families are admitted on a first-come, first-serve basis. If there are no rooms available at the Ronald McDonald House, we keep a wait list.