Ronald McDonald House Global
The first Ronald McDonald House was opened in 1974 in Philadelphia, thanks to the vision of Dr. Audrey Evans, Philadelphia Eagles' player Fred Hill (whose daughter, Kim, had leukemia), Leonard Tose, owner of the Eagles, Jim Murray, the Eagles' general manager, and Ed Rensi, the McDonald's regional manager.
Soon, communities nationwide recognized the need for comfortable lodging for families with sick kids, and Houses began being built across the country.
Although linked through an organizational affiliation and shared values, each House is independently financed and operated.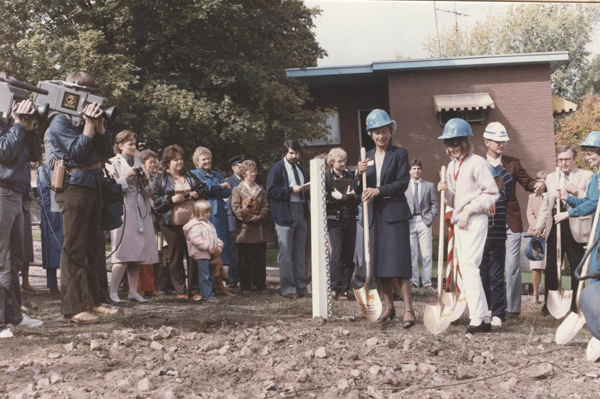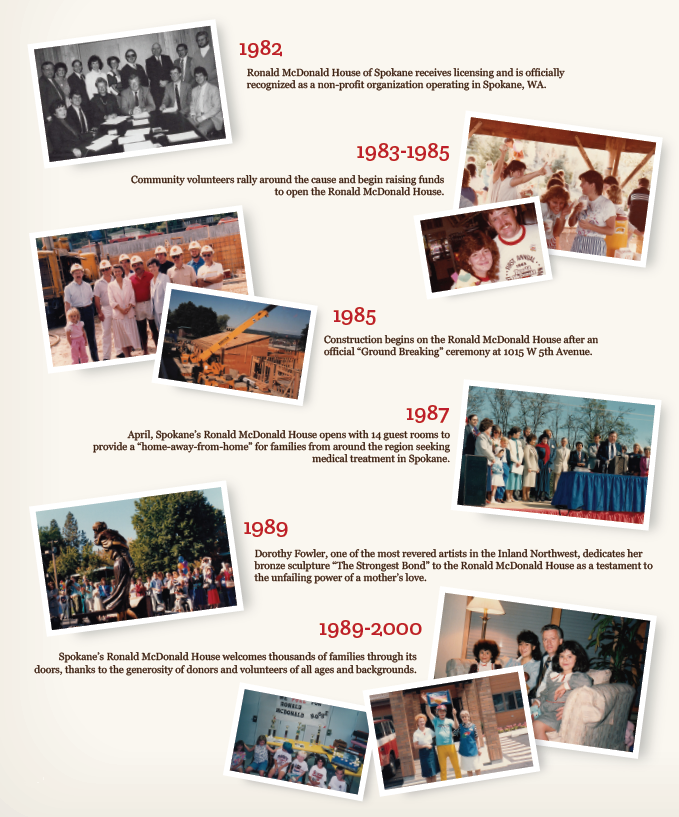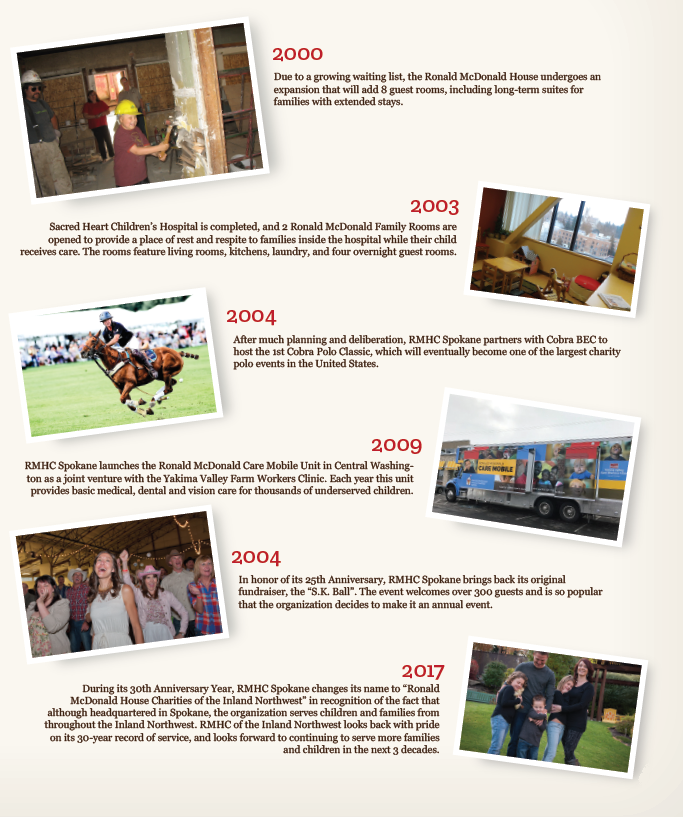 Ronald McDonald House Charities of the Inland Northwest
We are celebrating 30+ years of Keeping Families Close! Thanks to the countless individuals and organizations, we have had many successes in completing our mission of keeping families together and ensuring they have access to the care they need. We look forward to continuing these relationships and building new ones in the Inland Northwest to expand and provide even more families access to the care they need. Below is an amazing look into our 30+ year history in the Inland Northwest.
Our Relationship with McDonald's
Founding Mission Partner Since 1987
From the moment the doors opened at Spokane's Ronald McDonald House, our local McDonald's system including owners/operators, suppliers, employees and customers have called our mission their own. Approximately 5% of our funding comes from local McDonald's owners and operators, and an additional 10% comes from customers who donate their change at McDonald's restaurants. Contributions help support families with children from around the Inland Northwest who have children in medical crisis.
Although McDonald's is our largest corporate partner, RMHC of the Inland Northwest is a non-profit 501 (c) (3) corporation and no one company can solely fund the growth of our programs and services. We rely on the support of our entire community and greatly value any donations made to the RMHC of the Inland Northwest.