The room features a comfortable seating area, a TV with access to informational videos as well as regular programming through the "GetWell Network", a kitchen with light snacks and beverages, individual locked storage for personal items, toys and books for sibling, and a private bathroom with a shower,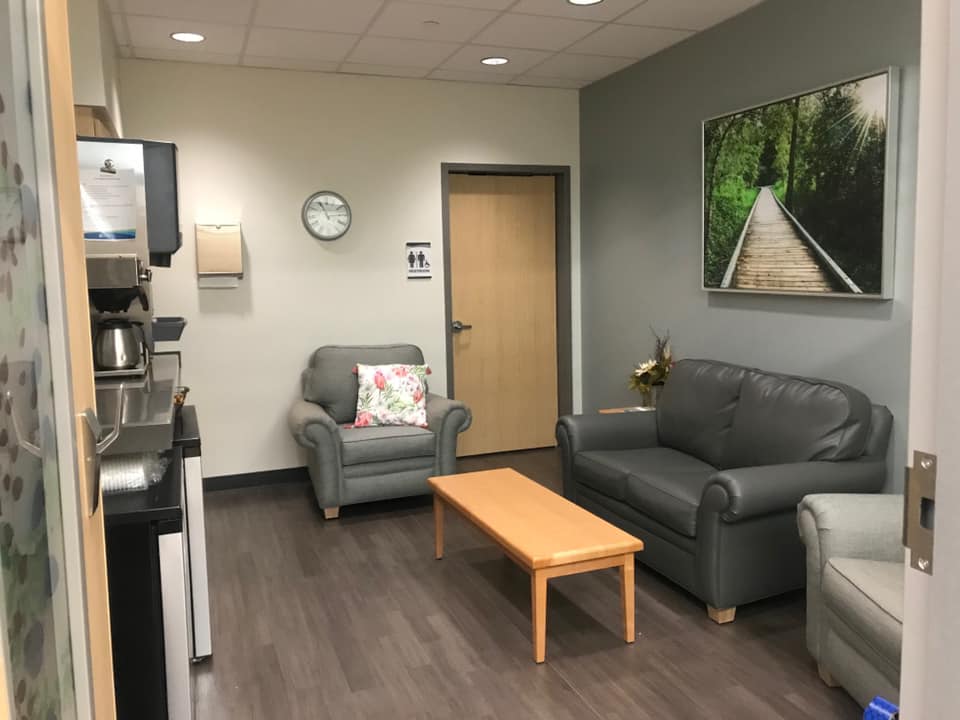 Kootenai Health significantly expanded its NICU in 2016 to include 12 private NICU rooms. Two of these rooms can accommodate twins, so the unit can accommodate 14 babies. The addition of the new space and technology increased its classification to Level III, meaning it can treat babies born as early as 28 weeks gestation and babies weighing only 1000 grams. Parents with babies being treated in the NICU spend substantial amounts of time at the hospital and may experience considerable stress. That is why Kootenai Health reached out to Ronald McDonald House Charities about adding a Ronald McDonald Family Room within the unit.
A Place to Rest and Regroup at the Hospital
When families walk into a Ronald McDonald Family Room, we want them to forget they're in a hospital. Often steps away from a pediatric or intensive care unit, Ronald McDonald Family Rooms offer a place to rest and regroup right at the hospital, just moments away from their sick child.