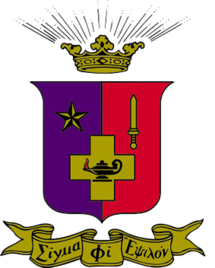 Help Sigma Phi Epsilon get their name on the door and 'Adopt-A-Room' at the Spokane North House! Similar to 'BINGO', their fraternity will need to raise $333 donations for each letter in their name. With 15 letters in their name, their goal is to raise a total of $5,000.
About the 'Adopt-A-Room' program: By adopting a room at the Ronald McDonald House, you will directly impact the lives of many families who will call this room home while their child is receiving medical. Families drop everything when their child becomes seriously ill or injured, and treatment can often last for weeks or even months. Adopting a guest room will help underwrite the cost of their housing, enabling us to serve families at a time when they need it most.
To reach Sigma Phi Epsilon's $5,000 goal, each letter will need to raise a total of
$333.00
Together, we are keeping families close.