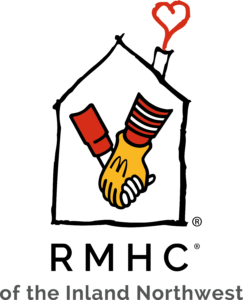 Celebrate Elizabeth Pacheco and Jesus Herrera Hernandez
Join us in celebrating the love and generosity of Elizabth and Jesus as they embark on their journey as newlyweds! In honor of their special day, instead of traditional wedding gifts, the couple kindly requests that you make a donation to the Ronald McDonald House Charities of the Inland Northwest (RMHC INW).

Your gift will not only be a symbol of your love and support for the couple, but also a meaningful contribution to the well-being of families in need.
"Our twins had to be born via emergency c-section at 33 weeks. Due to their medical condition at birth, they were air lifted to Sacred Heart Hospital, far away from our home. We worried about our babies and I hoped for a quick recovery from surgery so that I could travel to Spokane to be with them as soon as possible. Our NICU social worker reached out and offered to refer us to RMHC INW. Not long after, we received a call with a welcome offer to come stay as along as we needed. We were finally able to bring our babies home after five weeks. We appreciate and will never forget the love and kindness we received from all of the staff and volunteers. RMHC INW will always hold a special place in our hearts!"