All proceeds support Ronald McDonald House Charities of the Inland Northwest, providing a "home away from home" to families with children being treated for serious, often life-threatening conditions at local hospitals.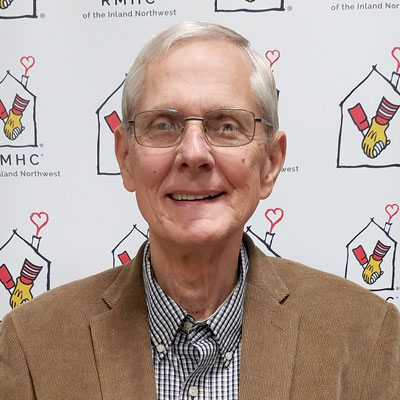 Remembering Warren Henninger
We are so thankful for Warren and his constant support for the families at RMHC. Warren Adam Henninger, longtime resident of Moses Lake, WA, went home to be with his Lord and Savior Jesus Christ on May 23, 2020 from an accident while doing what he loved, working in his yard. Having accepted Christ as his Savior at a Billy Graham Crusade event, Jesus became the anchor of his life. Warren truly believed "to live is Christ and to die is gain" (Philippians 1:21). Warren will be sorely missed.